Reference Works for Country Studies
Reference books are excellent resources for investigating a potential topic and finding inspiration for your research. The following sources may help you to conduct some preliminary research while focussing your topic:
This library guide has been designed for students enrolled in Dr. Matthew Carroll's Honors seminar.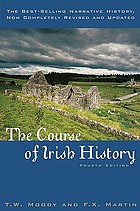 Click on the tabs at the top of the page to navigate through the various sections of this guide.
Gabriella Reznowski
Contact Info
Holland and Terrell Libraries, 120-H
Send Email
Library Liaison to:
Deparment of Foreign Languages and Cultures, Comparative Ethnic Studies, Film Studies
Lorena O'English
Contact Info
Holland and Terrell Libraries 120-D
Send Email