Library Resources
The Holland and Terrell Library contains many resources for both students and faculty interested in religion, including the minor in the cross-disciplinary Religious Studies Program. If you have any questions not answered on the WSU Libraries website or would like to request a book or journal on any subject related to religion, please contact Bob Matuozzi. For questions about the Religious Studies program, please see the Religious Studies Program site.
Library Catalog

Search It. The library catalog includes holdings for all the WSU Library sites, in Pullman and across the state. Please note: Electronic journals and other 'virtual' resources are included in this catalog.
---
Library of Congress Classification




Mapped to Holland & Terrell Library
Click on any of the links below to see where these subjects are physically located in Holland & Terrell Library. The reference books in these classifications are located in the reference area on the first floor of Holland & Terrell Library just off the Atrium. (The first floor level is the main entrance to the library.)
---
Holland and Terrell Stack Chart
These research databases and eBooks are made available by subscription or purchase through the WSU Libraries.
ATLA Religion Database with ATLA Serials (1908 - current)

Includes more than 570,000 article citations from 1,677 journals (546 currently indexed), more than 237,000 essay citations from over 16,800 multi-author works, more than 525,000 book review citations, and a growing number of multimedia citations. Full text is provided for more than 285,300 electronic articles and book reviews from 150 journals selected by leading religious scholars.

Search Tips
Academic Search Complete (EBSCO)

A comprehensive scholarly, multi-disciplinary full-text database, with more than 8,500 full-text periodicals, including more than 7,300 peer-reviewed journals. In addition to full text, this database offers indexing and abstracts for more than 12,500 journals and a total of more than 13,200 publications including monographs, reports, conference proceedings, etc.

Search Tips

Humanities International Index

Covers journals, books, and other important reference sources in the humanities, with indexing and abstracts for more than 2,300 journals encompassing millions of cumulative records. International in scope, contains citations to articles, essays and reviews, and original creative works including poetry, fiction, photographs, paintings, and illustrations.

Search Tips

Gale Virtual Reference Library

Gale Virtual Reference Library is a database of encyclopedias and specialized reference sources for multidisciplinary research, including research in the arts and humanities. Some full-text content available.

Search Tips
Oxford Reference Online Library Collection

Provides access to dictionary, language reference, and subject reference works along with topical companions and a dictionary of quotations, offering full-spectrum subject coverage. The Oxford Reference Library combines over 2 million entries and some 300,000 pages (many of which are illustrated) into a single cross-searchable resource consisting of 180 core academic titles.

Search Tips

.

JSTOR

JSTOR offers high-quality, interdisciplinary full-text content from over one thousand leading academic journals across the humanities, social sciences, and sciences, as well as select monographs and other materials valuable for academic work. Journals are always included from volume 1, issue 1 and include previous and unrelated titles.

Search Tips

ProQuest Dissertations & Theses A&I

This database is the world's most comprehensive collection of dissertations and theses from around the world, spanning from 1861 to the present day.

About ProQuest Dissertations and Theses Database

Also provides access to full text of WSU authored dissertations. Some WSU full text may have an embargo period.

Search Tips

Project Muse

Provides full-text access to several hundred titles from 60 university and society presses in the arts, humanities, and social sciences. Topical areas include literature, history, politics and policy studies, economics, education, film, religion, and women's studies as well as book reviews.

Search Tips
MLA International Bibliography (1926 - current)

Comprehensive coverage of modern languages and literature, including folklore. Linguistics and language materials range from history and theory of linguistics, comparative linguistics, semantics, stylistics, and syntax to translation. Other topics include literary theory and criticism, dramatic arts (film, radio, television, theater), and book history.

Search Tips

Philosopher's Index (1940 - current)

Bibliography of scholarly works in journals, books, anthologies, contributions to anthologies and book reviews (1960s- ). Indexes aesthetics, axiology, epistemology, ethics, logic, metaphilosophy, metaphysics, philosophical anthropology, philosophy of education, philosophy of history, philosophy of language, philosophy of religion, philosophy of science, political philosophy, and social philosophy.

Search Tips

Iter Bibliography (Medieval and Renaissance)

Specialized bibliography comprised of secondary source material pertaining to the Middle Ages and Renaissance (400-1700). Over 1.1 million citations for books and journal material (articles, reviews, review articles, bibliographies, catalogues, abstracts and discographies) are included, as are citations for dissertation abstracts and essays in books (including entries in conference proceedings, festschriften, encyclopedias and exhibition catalogues).

The Times Digital Archive, 1785 - 1985

The Times of London has covered all major international events from the French Revolution to the Falklands War. Every complete page of every issue is full-text searchable — every headline, article, editorial, announcement, image, and advertisement. Includes coverage of theater, literature, music, art, and other cultural topics and events. Also has obituaries.

New York Times (Historical)

1851 - three years previous. Offers full page and article images with searchable full text back to the first issue. The collection includes digital reproductions providing access to every page from every available issue. Via ProQuest.

Search Tips

America: History & Life

Historical coverage of the United States and Canada from prehistory to the present. Contains citations and abstracts to journal aritcles, books reviews and dissertations published from 1954-present.

Search Tips

Historical Abstracts

Contains citations and abstracts to publications covering the history of the world (excluding the United States and Canada) from 1450 to the present. Publications indexed were published from 1954 to the present.

Search Tips

Sociological Abstracts (1963 - current)

Offers access to the international literature in sociology and related disciplines in the social and behavioral sciences, with abstracts of journal articles and citations to book reviews drawn from over 1,809 serial publications. Also provides abstracts of books, book chapters, dissertations, and conference papers. Updated 6 times a year.

Search Tips

Humanities and Social Sciences Index Retrospective (1907 - 1984)

Provides access to scholarly journals and specialized magazines that treat a wide range of topics in the humanities and social sciences. Specific topical areas include art, classical studies, dance, film, folklore, literary & social criticism, literature, music, performing arts, philosophy, and religion & theology. Full-text content available. Indexes reviews.

Search Tips

Web of Science

Includes Arts & Humanities, Social Sciences and Science Citation indexes. This multidisciplinary database has searchable author abstract covering the journal literature of the arts and humanities, sciences and social sciences. Updated weekly.

Search Tips

ArchiveGrid (OCLC)

Provides detailed descriptions of numerous archival collections held by thousands of libraries, museums, historical societies and archives worldwide. With its online archival collection descriptions, ArchiveGrid helps you to locate collections of primary source material more quickly than ever before. Records include collection title, holding institution, brief description, and a link to an extended description.

Search Tips
The Holland and Terrell Library print reference collection is located on the 1st floor of Terrell (main library entrance) behind the reference desk.
Print and electronic information about scholarly journals, book review citations, and retrospective periodicals indexing.
Searching the Audiobooks Collection in the Libraries
Go to the Advanced Search screen of Search It and select in subject from the drop-down menu. Type audiobooks in the search box. Your search should look like the sample image above.
Classes on Demand

Research Productivity & Social Tools Workshops.

Why We Cite

A brief tutorial on the role of citation in scholarly and academic writing. (Writing Center, University of North Carolina at Chapel Hill)

Literature Reviews

"This handout will explain what a literature review is and offer insights into the form and construction of a literature review in the humanities, social sciences, and sciences." (Writing Center: University of North Carolina at Chapel Hill)

Annotated Bibliographies

"This handout will explain why annotated bibliographies are useful for researchers, provide an explanation of what constitutes an annotation, describe various types of annotations and styles for writing them, and offer multiple examples of annotated bibliographies in the MLA, APA, and CBE/CSE styles of citation." (Writing Center: University of North Carolina at Chapel Hill)

Scholarly Journals vs. Magazines

A chart which defines and contrasts scholarly journals and articles with other types of periodical literature. (Produced by the University of Central Florida Libraries)

Google Scholar Citations Help

Google Scholar Citations provides a simple way for authors to keep track of citations to their articles. You can check who is citing your publications, graph citations over time, and compute several citation metrics. You can also make your profile public, so that it may appear in Google Scholar results when people search for your name, e.g., richard feynman.

WorldCat Genres

"WorldCat Genres allows you to browse dozens of fiction genres for hundreds of titles, authors, subjects, characters, locations and more, ranked by popularity in the world's libraries." (from site)
Concise introductory monographs on a wide range of topics, including the arts and humanities.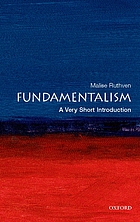 Fundamentalism: A Very Short Introduction
Call Number: B395 .A646 2003
ISBN: 0199212708
Research Services - Arts & Humanities
The Oxford Guide to Library Research, 3rd ed.
Call Number: Z710 .M23 2005
ISBN: 0195189981
The Modern Researcher, 6th ed.
Call Number: LB2369 .B28 2004
ISBN: 9780495318705
The Craft of Research, 3rd ed.
Call Number: Q180.55.M4 B66 2008 (Electronic resource)
ISBN: 0226065669
Print also available.
Collection Development Policy
Loading...
Description
Loading...
Loading...
Close