Introduction
The Bible is one of the central books in the Western tradition, exerting a profound and lasting influence on all areas of life and culture. The textual history and the construction of the canonical Bible is a long and complex story. This brief guide provides a basic orientation for locating information on the study of the Bible as literature and related subjects. Be sure to consult detailed notes in catalog records and also the references and bibliographies in books, articles, and reference works for access to additional readings.

---
Library of Congress Classification
Mapped to Holland & Terrell Library
Click on any of the links below to see where these subjects are physically located in Holland & Terrell Library. The reference books in these classifications are located in the reference area on the first floor of Holland & Terrell Library just off the Atrium. (The first floor level is the main entrance to the library.)
Holland and Terrell Stack Chart
Selected Library of Congress Subject Headings
Please search these links for material on the Bible that is held in the WSU Libraries and other Summit libraries. For conveniece, you may want to Sort the results list by choosing Date-newest. Please note that the same title could appear on two or more lists.
These research databases and eBooks are made available by subscription or purchase through the WSU Libraries.
ATLA Religion Database with ATLASerials (1908 - current)

Includes more than 570,000 article citations from 1,677 journals (546 currently indexed), more than 237,000 essay citations from over 16,800 multi-author works, more than 525,000 book review citations, and a growing number of multimedia citations. Full text is provided for more than 285,300 electronic articles and book reviews from 150 journals selected by leading religious scholars.

Search Tips
Arts and Humanities through the Eras
Call Number: NX440 .A787 2005 (Electronic resource)
Offers a multidimensional picture of primarily Western civilization, covering Ancient Egypt (2675-332 B.C.E.), Ancient Greece and Rome (1200 B.C.E.-476 C.E.), Medieval Europe (814-1450 C.E.), Renaissance Europe (1300-1600 C.E.), and The Age of the Baroque and Enlightenment (1600-1800 C.E.). Provides access to each historical period through the study of nine different arts and humanities topics: "Architecture and Design," "Dance," "Fashion," "Literature," "Music," "Philosophy," "Religion," "Theater," and "Visual Arts."
Encyclopedia of Religion
Call Number: Hol Ref BL31 .E46 2005 (Electronic resource)
ISBN: 0028657330
The second edition of a resource that is considered a standard reference in the field. Presents a cross-cultural approach that emphasizes religion's role within everyday life and as a unique experience from culture to culture. The original 2,750 entries have been retained, many heavily updated, and approximately 600 entirely new articles have been added by an international team of scholars and contributors.
Oxford Dictionary of the Classical World
Call Number: DE5 .O92 2007 (Electronic resource)
ISBN: 0192801465
From the first Olympic Games in 776 BC to the death of Marcus Aurelius in AD 180, this accessible and wide-ranging reference work draws on the groundbreaking Oxford Classical Dictionary to present more than 2,500 entries on the civilizations of ancient Greece and Rome. The dictionary covers key aspects of ancient Greek and Roman life and literature, such as science, social structure, philosophy, and religion, and contains comprehensive articles on central....
Who's Who in the Classical World
Call Number: DE7 .W48 2003 (Electronic resource)
ISBN: 0192801074
Holds biographical entries on nearly 500 individuals of central importance from the civilizations of ancient Greece and Rome, including writers, thinkers, artists, scientists, statesmen, kings, queens, and other historical figures.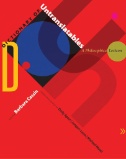 Dictionary of Untranslatables: A Philosophical Lexicon (eBook)
This is an encyclopedic dictionary of close to 400 important philosophical, literary, and political terms and concepts that defy easy--or any--translation from one language and culture to another. Drawn from more than a dozen languages spanning the classical, medieval, early modern, modern, and contemporary periods, these are terms that influence thinking across the humanities. The entries, written by more than 150 distinguished scholars, describe the origins and meanings of each term, the history and context of its usage, its translations into other languages, and its use in notable texts.
Oxford Classical Dictionary
Call Number: Hol Ref DE5 .O9 2005 (Electronic resource)
ISBN: 0198606419
In over 6,200 entries, provides both scholars and non-specialists with a comprehensive source of reference which aims to answer all their questions about the classical world. Written by the very best of classical scholars from all over the world, the Dictionary provides coverage of Greek and Roman history, literature, myth, religion, linguistics, philosophy, law, science, art and archaeology, and topics in near eastern studies and late antiquity.
Oxford English Dictionary
Call Number: Hol Ref PE1625 .O87 (Electronic resource)
ISBN: 0198611862
Provides etymologies and examples of usage for English words. Especially useful for determining what possible meanings an author may have intended in a given work written at a given time. The online OED is updated on a quarterly basis. The OED is the premier historical dictionary of the English language.
Oxford Dictionary of National Biography
Call Number: Hol Ref DA28 .O95 2004- (Electronic resource)
ISBN: 019861411X
Biographies of noteworthy people, no longer living, who inhabited or were connected with the British Isles. Portraits included for more than 10,000 entries.
New Dictionary of the History of Ideas
Call Number: CB9 .N49 2005 (Electronic resource)
ISBN: 0684314525
A six-volume survey of the history of Western thought and culture, presented through 700 alphabetically arranged entries. Each entry explores the origin, cultural interpretations, and historical themes of such subjects as beauty, love, feminism, diversity, and social capital, among many others.
American National Biography
Call Number: Hol Ref CT213 .A68 1999 (Electronic resource)
ISBN: 0195206355
Short Biographical sketches of over 18,300 men and women -- from all eras and walks of life -- whose lives have shaped the United States. Contains thousands of illustrations, 80,000 hyperlinked cross-references, and links to select web sites. Updated quarterly.
Encyclopedia Britannica Online - Academic ed.
Call Number: AE5 .E363 (Electronic resource)
EBO provides access to over 75,000 articles from the Encyclopædia Britannica; headlines from the New York Times, the BBC, the SBS Australian News Service, and full-text articles from more than 700 magazines and periodicals provided by EBSCO and Proquest; World data; Gateway to the classics; 166,000 Web sites selected by Britannica editors; over 27,000 images and maps, plus 3,300 animations, videos, and audio files; and world atlas. Includes Merriam-Webster's collegiate dictionary and thesaurus.
The Bible as / and Literature: A Short Reading List
Print and electronic information about scholarly journals, book review citations, and retrospective periodicals indexing.
Searching the Audiobooks Collection in the Libraries
Go to the Advanced Search screen of Search It and select in subject from the drop-down menu. Type audiobooks in the search box. Your search should look like the sample image above.
Selected Resources in the Holland & Terrell Reference Collection
Companions / Encyclopedias / Handbook
The Holland and Terrell Library print reference collection is located on the 1st floor of Terrell (main library entrance) behind the reference desk.
The Anchor Yale Bible series is a project of international and interfaith scope in which Protestant, Catholic, and Jewish scholars from many countries contribute individual volumes. The project is not sponsored by any ecclesiastical organization and is not intended to reflect any particular theological doctrine.
The Anchor Yale Bible is committed to producing commentaries in the tradition established half a century ago by the founders of the series, William Foxwell Albright and David Noel Freedman. It aims to present the best contemporary scholarship in a way that is accessible not only to scholars but also to the educated nonspecialist. Its approach is grounded in exact translation of the ancient languages and an appreciation of the historical and cultural context in which the biblical books were written supplemented by insights from modern methods, such as sociological and literary criticism.
Concise introductory monographs on a wide range of topics, including the arts and humanities.
Fundamentalism: A Very Short Introduction
Call Number: B395 .A646 2003
ISBN: 0199212708
List of full-text religion periodicals currently indexed in JSTOR.
Research Services - Arts & Humanities
Bob Matuozzi
Contact Info
Holland and Terrell Libraries Terrell 120-J
Office Phone: 509-335-7587
Specialized and advanced research consultations by appointment.
Send Email
Library Liaison to:
Department of English • Department of Fine Arts (including Photography) • Philosophy Department (including Religion) • School of Music
Description
Loading...
Loading...
Close